Meet Our Providers
Our people are among the most talented in the industry. It would be our pleasure to put our extensive experience to work for you.
---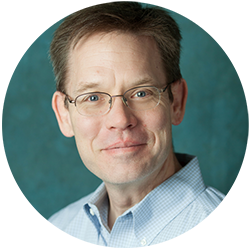 Dr. Patrick Godwin, MD
Internal Medicine and Pediatrics
Dr. Patrick "Rick" Godwin was born in Winston-Salem and grew up in Randolph County. Rick attended Duke University as an undergraduate earning a Bachelor degree of science in Biology. He then did 1 year of research at the Bowman Gray School of Medicine on chemotherapeutic agents before attending the University of North Carolina at Chapel Hill School of Medicine earning a Doctor of Medicine with highest honors and distinction. Rick then did an internship and residency at UNC Chapel Hill in Medicine and Pediatrics. He worked for one year in Durham before coming to Person County to practice medicine.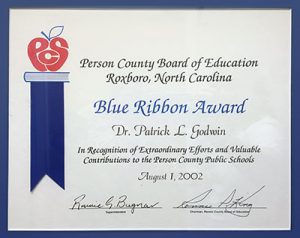 Dr. Godwin has received numerous awards and filled many leadership roles both academically and within the community. These include:
Leadership Award (Blue Ribbon Award shown) from the Person County Department of Education
AOA Honor Society Award
Resident of the Year at Wake Med
President of Medical School Student Body at UNC School of Medicine
Current Chairman of Pharmacy & Therapeutic Committee at Person Memorial Hospital
Medical Director of the Health Department
Member of the Board of Nursing at the Nursing School at PCC
Only Pediatric Doctor who admits patients at Person Memorial Hospital
Past Chief of Staff at Person Memorial Hospital
Member of the Board of Person Memorial Hospital
Rick and his wife Karen have 7 children and enjoy their church and going on mission trips around the world.
---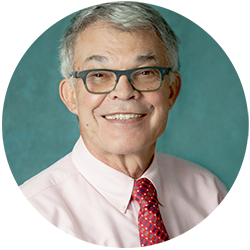 Dr. James E. Winslow, MD
Family Medicine
Dr. James Winslow is a lifelong native of Hurdle Mills, North Carolina. He completed his undergraduate studies at The University of North Carolina at Chapel Hill, graduating in 1966 with a degree in chemistry. Dr. Winslow then attended Medical School at UNC Medical School in Chapel Hill, NC graduating in 1970. He completed his internship, and residency, at Moses Cone Hospital in Greensboro, NC. In 1973 Dr. Winslow joined the US Navy and was stationed at Cherry Point, NC where he was the chief of family practice for 2 years, 1973-1975. Returning to Person County, he has practiced family medicine health care since 1975.
In his free time, Dr. Winslow enjoys farming, hunting and spending time with his family. He has 4 sons and 4 grandchildren.
---
Tabatha Horner, FNP
Family Nurse Practitioner
Tabatha grew up in Person County and knew one day she wanted to help people in this community. In 2007 she earned her Bachelor Degree of Science in Nursing at Central University in Durham, NC. Knowing she wanted to continue her education, she attended the University of North Carolina at Chapel Hill and graduated in 2011 with a Master of Science in Nursing. Tabatha started working at North State Medical Center in 2011, as a Board Certified Family Nurse Practitioner. She enjoys caring for patients of all ages, but has a special interest in the pediatric patients. She also serves as a clinical preceptor to UNC Nurse Practitioner Program. Tabatha and her husband Brian live in Person County with their 3 beautiful children. Outside of the office, she enjoys being outside with her children, playing golf and camping.
---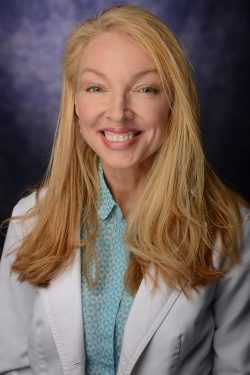 Rebecca Dragomani, FNP
Family Nurse Practitioner
Rebecca Dragomani is a family nurse practitioner at North State Medical Center in Roxboro, where she has been practicing part-time since 2016.  Rebecca is also a doctoral student at the University of North Carolina Chapel Hill, where she is pursuing a co-certification as a Psychiatric Mental Health Nurse Practitioner. Rebecca is passionate about providing integrated care to help patients to achieve their optimal state of health, which aligns well with the ethos and practices at North State Medical Center, where family medicine practices are ahead of the curve, and truly patient-centered.
Rebecca received her BSN in Nursing from Duke University in 2008, graduating with highest honors, and inducted into the Sigma Theta Tau Honor Society.  After graduation, she worked as an RN at Duke and UNC Memorial Hospitals for eight years, in the cardiothoracic surgical ICU, the emergency department, and in psychiatry.  She earned her Master's at the University of North Carolina at Chapel Hill, Family Nurse Practitioner Program, where she did her final clinical training with Tabatha Horner, FNP.  Rebecca graduated in 2016 and transitioned to professional practice at North State Medical Center, where she continues to be impressed by the professionalism and dedication of all of the providers and staff. Rebecca now also serves as adjunct clinical faculty at the University of North Carolina Chapel Hill School of Nursing, teaching physical assessment skills to new family nurse practitioner students.