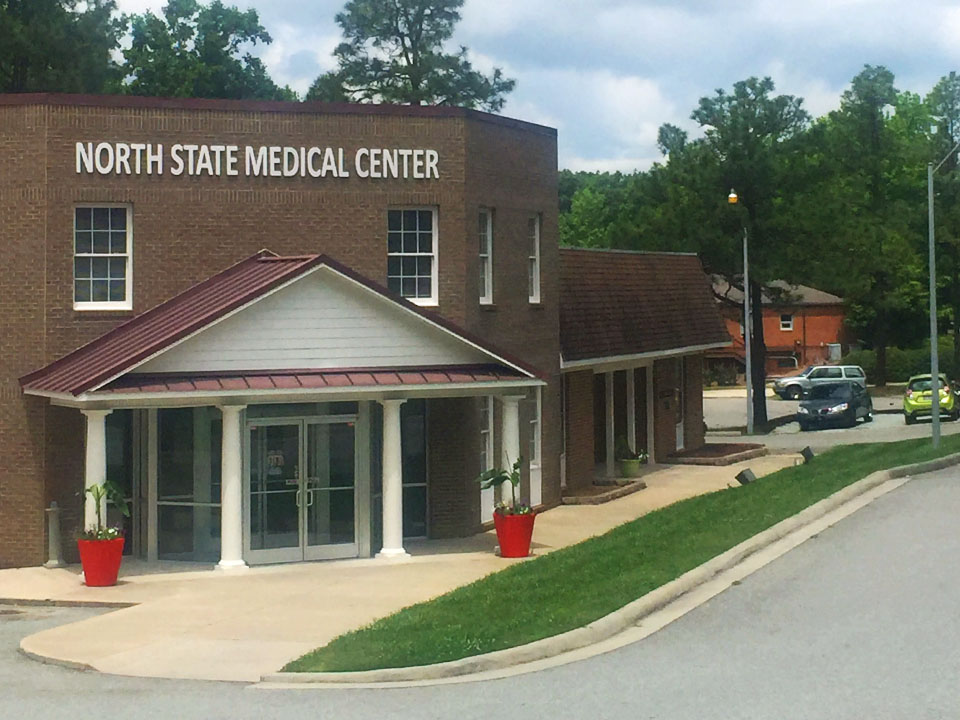 North State Medical Center
609 Professional Dr.
Roxboro, NC 27573
Phone 336.599.9257
Fax 336.599.1593
Hours:
Monday: 7am – 5pm
Tuesday: 7am – 5pm
Wednesday: 7am – 7pm
Thursday: 7am – 5pm
Friday: 7am – 5pm
Sat – Sun: Closed
North State Medical Center
We'd Love to Hear from You!
Email us anytime, and one of our helpful staff will respond to you as soon as possible Email Us
North State Medical Center's mission is to facilitate improving the health of people in the communities we serve by providing quality services that are comprehensive and affordable and delivered: compassionately, appropriately, responsibly, and efficiently.
We are located near Person Memorial Hospital in the heart of Roxboro, North Carolina and play an active role in our local community. In addition to meeting the health care needs of our patients, we proudly participate in Relay for Life and other community events.